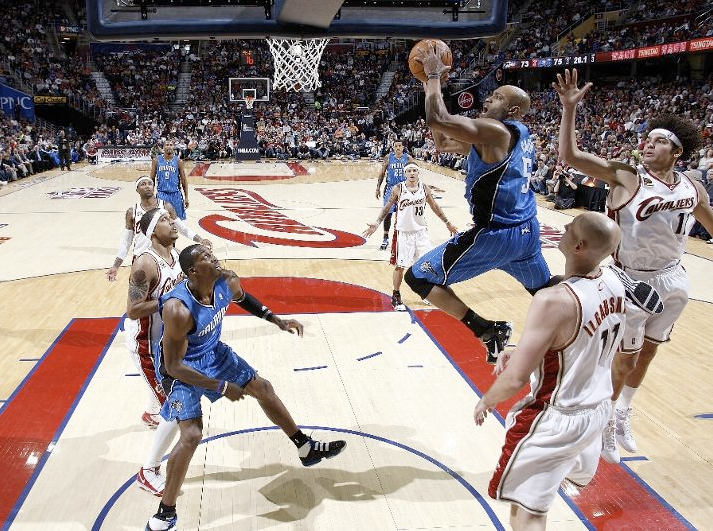 Photo by Gregory Shamus/NBAE via Getty Images
Via the Orlando Magic:
[Dwight] Howard averaged 21.3 points on .730 shooting (second in the East), 12.0 rebounds, and an Eastern Conference-leading 3.3 blocks, helping Orlando to a 3-0 week. On April 11, Howard recorded 22 points, 13 rebounds and six blocks, leading the Magic to a 98-92 win over Cleveland, handing the Cavaliers only their sixth home loss this season. This is Howard's third Player of the Week nod this season. […]

Here is a recap of the week for Howard […]:

Dwight Howard, Orlando Magic
April 7 vs. Washington: Recorded 17 points, 10 rebounds, three blocks, two assists and a steal in a 121-94 win over the Wizards.
April 9 vs. New York: Posted 25 points, 13 rebounds, two assists and a block in a 118-103 win over the Knicks.
April 11 @ Cleveland: Scored 22 points, and added 13 rebounds, six blocks and three assists in a 98-92 win over the Cavaliers.