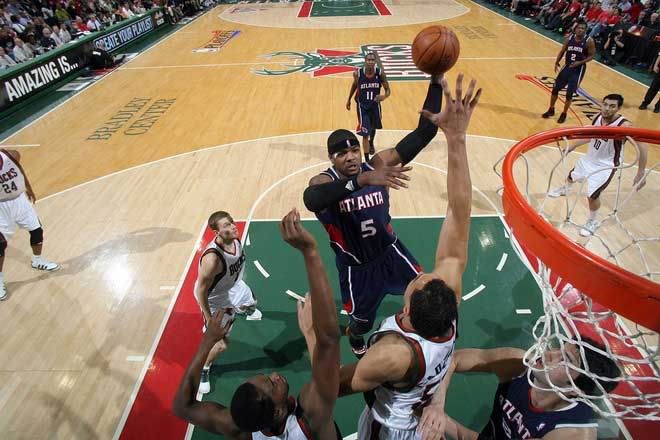 Photo by Gary Dineen/NBAE via Getty Images
After the Atlanta Hawks beat the Milwaukee Bucks by the score of 83-69 to extend the series to seven games, good news and bad news accompanied the result for the Orlando Magic.
The good news is that the Magic now know they will begin the 2010 NBA Eastern Conference Semifinals on Tuesday at Amway Arena.
The bad news is that Orlando won't find out who they're playing until Sunday, which means the coaches and players will have a minimal amount of time to prepare for their opponent (granted, the same issue applies to the Bucks and the Hawks). Oh, and then there's the whole rest thing. The Magic will be waiting eight days before they play again, which shouldn't be a problem but who knows.
That's why they play the games.