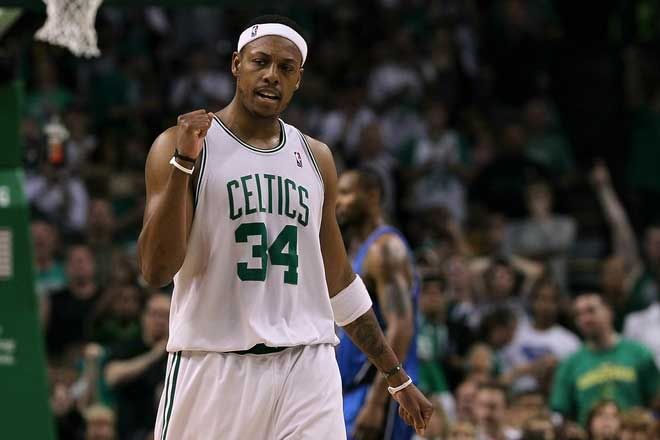 Photo by Jim Rogash/Getty Images
In a rather uneventful evening, the Boston Celtics defeated the Orlando Magic by the score of 96-84 to advance to the NBA Finals for a second time in three years. Dwight Howard had 28 points, 12 rebounds, and two steals, Vince Carter had 17 points and seven rebounds … and that was it for the Magic. The Celtics were led by a balanced attack, with five players scoring in double-figures. Paul Pierce had a monster performance, with 31 points, 13 rebounds, five assists, and two steals. Ray Allen chipped in with 20 points.
Game 6 was decided in the first quarter, plain and simple.
Rajon Rondo, the player that Orlando couldn't afford to control the game if they wanted a chance to win, did just that, as he scored or assisted on 19 of Boston's 30 points in the period. Yeah, Boston mainly got contributions from Nate Robinson, Pierce, and Allen on offense throughout the evening, but everything was decided by Rondo with his aggressive play offensively in the opening frame.
Rondo set the tone in the first quarter, Robinson took charge in the second quarter on both ends of the floor (13 points in the period combined with pesky defense), and it was game, set, match for the Magic. For the Celtics, it was as easy as that.
It's a shame the series ended the way it did for Orlando. Jameer Nelson, more than anyone else, needed to play like he did in Games 4 and 5 for the Magic to have a chance to win on the road but it simply didn't happen. Howard and Carter were forced to carry the load on offense, since Rashard Lewis and J.J. Redick were unable to pick up the slack for Nelson, and it wasn't enough.
Game over. Series over. Season over.