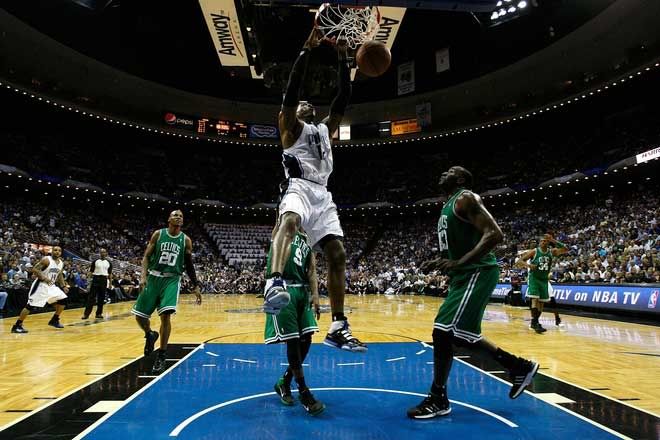 Photo by Kevin C. Cox/Getty Images
Via Josh Robbins of the Orlando Sentinel:
Some help might come from former Houston Rockets all-star Hakeem Olajuwon, who spoke with [Dwight] Howard during the Eastern Conference finals. Olajuwon has made himself available to NBA players in recent years; he even spent some time last summer working with Kobe Bryant to help Bryant to develop his low-post game.

"In the next couple of weeks, we will see each other," Howard said of Olajuwon. "I just can't wait to go up there. He's a great guy. He had a lot of great things to say. I'm just looking forward to having the chance to work with him."

[Orlando] Magic coach Stan Van Gundy said Howard made big strides as a leader during the last three games of the Eastern Conference finals. Van Gundy also liked that Howard's repertoire on offense widened during the regular season.
This bit of news is a few days old, but it's deserves more attention.
For years, Magic fans have hoped that Dwight Howard would craft his game with the help of Hakeem Olajuwon, at some point in his career.
Wish granted.