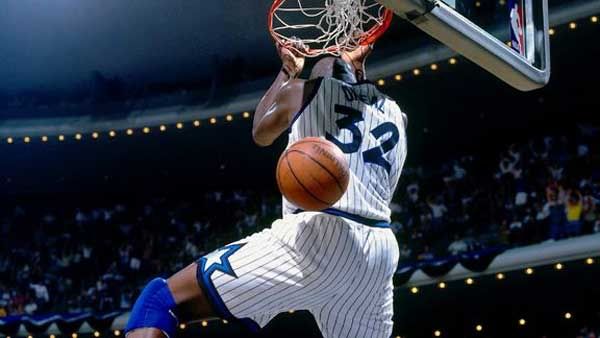 Nathaniel S. Butler/NBAE/Getty Images
Via Chris Tomasson of NBA FanHouse:
Just ask Pat Williams, Orlando's senior vice president, what a disaster it was to lose Shaq in 1996.

"It took me 10 years to halfway get over it," said Williams, who has been with the [Orlando] Magic since before the team's inaugural season of 1989-90. "To lose a 24-year-old that is the franchise is just very, very painful. … The wounds didn't start to heal until eight years later when we drafted Dwight Howard (a center with the No. 1 pick in 2004), and we began to make our way back. We were impacted for a decade. It was very, very difficult."

It took 12 years before the Magic would again have a 50-win season after Shaq's departure, although Orlando did go 33-17 (the equivalent of 54-28) during the 1998-99 lockout season. The Magic finally made it back to the Finals in 2008-09.

Ask Magic players from the summer of 1996 where they were when the news hit that O'Neal was definitely gone, and they can tell you. It still hurts.

"I'll always remember that day," [Nick] Anderson said. "I was watching the Olympics (from Atlanta) and there was a bulletin that flashed across the screen and then there was (Lakers general manager) Jerry West holding up a Shaquillle O'Neal jersey. And then my dad called me and said, 'The championship just went to L.A."'

Not just one, but three. O'Neal led the Lakers to titles in 2000, 2001 and 2002. As if to further add pain to the Magic, O'Neal won a fourth with in-state rival Miami in 2006.

"I remember Shaq calling me up and he says, 'Hey, bro, I'm going to L.A. They really wanted me more than the Magic,"' Scott recalls. "John Gabriel (then Orlando's general manager) is a good friend and every time I see him now, he says, 'You were right."'

Scott said he had told Gabriel that the Magic, when offering O'Neal an $88 million package, was putting too little on the table. The Lakers, after clearing salary-cap space by giving players away for next to nothing, carved out enough to give Shaq a seven-year, $121 million contract.

Williams said the Magic, who could go over the cap to sign O'Neal, eventually raised its offer to more than what the Lakers could pay. But it was too late.
Want more? Fran Blinebury of NBA.com has more on O'Neal's memorable departure.