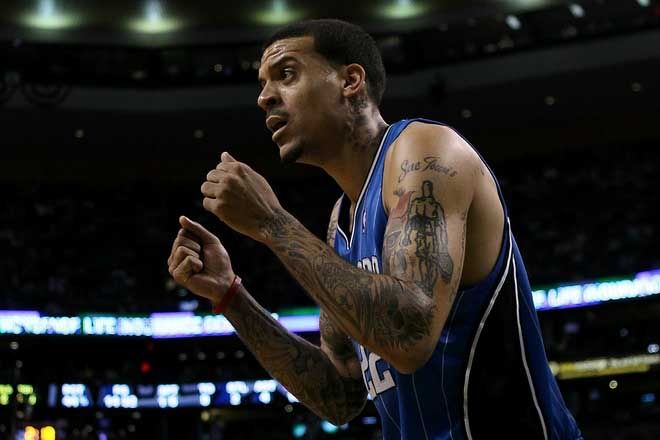 Photo by Elsa/Getty Images
UPDATE via Marc Stein of ESPN.com:
Under the impression that he would be receiving a two-year contract in the $10 million range, [Matt] Barnes thanked [Orlando] Magic fans via his Twitter feed and said that he'll be "playing for the Toronto Raptors" next season. […]

Yet no such deal could be assured as of midnight, raising the possibility that Barnes would have to accept new terms to sign with the Raptors or that other teams that have been chasing Barnes will get another shot at him if the deal collapses.

Since Toronto recently spent the bulk of its $5.8 million mid-level exception to sign Linas Kleiza, it doesn't have the available funds to sign Barnes outright to a deal that starts in the neighborhood of $4 million.

The Magic, though, are prevented by salary-cap rules from starting a sign-and-trade deal for Barnes at higher than $2 million, because Orlando doesn't have Barnes' full Bird rights after employing him for only one season. A sign-and-trade deal would also have to span at least three years, although only the first year is required to be guaranteed.