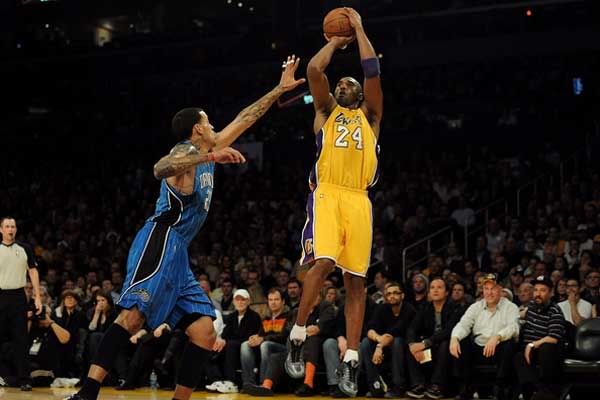 Photo by Harry How/Getty Images
Via Ben Q. Rock of Orlando Pinstriped Post:
The Orlando Magic officially lost Matt Barnes to free-agency [on Thursday night], as the journeyman signed with the L.A. Lakers just after 11 PM on the East Coast. Magic fans have had a few days to prepare for losing Barnes, whom they grew to love during his lone season in pinstripes, but he's gone for good now.

So if you're looking for a way to cope, I humbly suggest writing a haiku tribute to Barnes.
Without further ado, here's my submission. I admit it's not the greatest haiku in the world but as they say, it's the effort that counts.
Enjoy.
_______
ball fake on Kobe;
wanted son's dirty diaper
in Odom's mouth