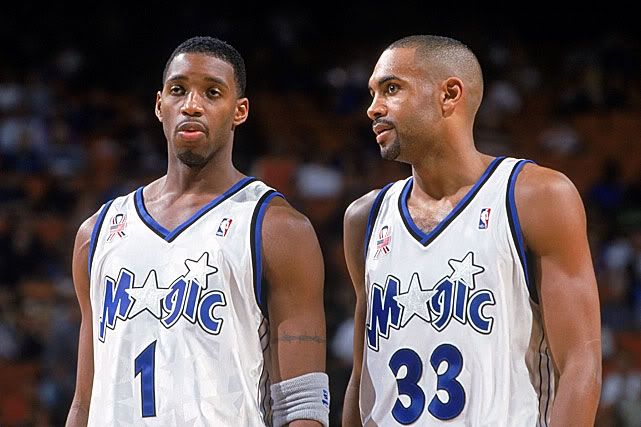 Fernando Medina/NBAE/Getty Images
Given that today's topic at Magic Basketball centers around Tracy McGrady, I wanted to shed light on a post I wrote at Orlando Pinstriped Post nearly a year and a half ago. I've written thousands of posts since I started covering the Orlando Magic almost two years ago, and this is one of my all-time favorite pieces because it pertains to Grant Hill and the 'what if?' scenario.
Here's a snippet:
Grant Hill.

For Orlando Magic fans, the mere utterance of the name naturally provokes a myriad of emotions to come out. However, there is one emotion that I want to capture. Curiosity.

By definition, curiosity is the state of wanting to learn more about something.

In the case of Hill, I've been curious of one thing. What if Hill was completely healthy during his tenure in Orlando. What would the end result be, for both him and the team? I always thought of the scenario in my brain, but I could never come up with any type of empirical data "on paper" to see how things would have played out for the Magic (mea culpa). Sure, I knew that the team would improve its performance on the court with a healthy, in-his-prime Grant Hill paired with a budding superstar in Tracy McGrady, but by how much? What could have Orlando fans expected to see from their squad? When the Magic front office invested in both Hill & McGrady, what could the maximum returns have been?

Well, I can say that I am able to provide answers to all those questions.
Click here to read the rest.