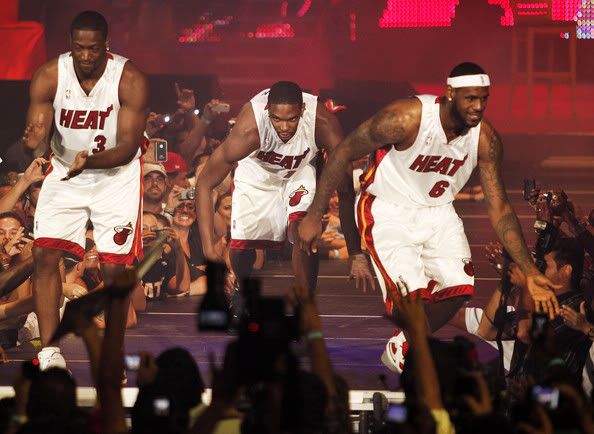 Photo by Marc Serota/Getty Images
Via Josh Robbins of the Orlando Sentinel:
You can still buy tickets to attend the Orlando Magic's regular-season road opener Oct. 29 against the Miami Heat, but it likely will cost you a hefty sum thanks to the presence of LeBron James, Dwyane Wade and Chris Bosh on the Heat roster.

A spokesperson for the online broker StubHub said tickets to the game — the Heat's regular-season home opener — already are selling for an average price of $760.

Search engine FanSnap.com listed this morning that the average Magic at Heat ticket price for Oct. 29 was $806, according to a a SunSentinel.com report.

There will be additional opportunities for some fans to buy cheaper Heat-Magic tickets for the Oct. 29 game in the days and weeks ahead. […]

The online ticket broker says its hottest preseason ticket is for the Magic-Heat game on Oct. 22 in Tampa at the St. Pete Times Forum, with tickets selling for $101 on average.
Better get your wallet out.