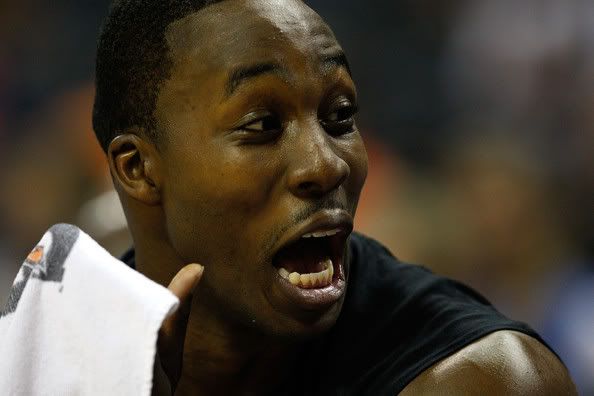 Photo by Streeter Lecka/Getty Images
Via Kelly Dwyer of Ball Don't Lie:
Dwight Howard: I think people see the end product, but they don't see what it takes to get there. Defense is about heart and will. There are a lot of things that come easy to guys on defense, but to be able to want it, and be consistent with it, that's what makes you the best. The things that I tried to keep on my mind that I wasn't good at, especially during my first couple of years in the league, were pick and rolls. And I studied all the guards, and what they like to do coming off screens.

That's the part that, I think, makes me a pretty good defensive player. I really read the guards. I know that when a guard comes off [a screen and roll] he's going to do one or two moves to get around the big. The guards that have gotten past me are the ones I haven't seen much before. But other than that, I just try to remember that defense will lead to offense. And that with point guards, watching the film, that really helps me out. I would say film, and lots of studying players that play those positions help me out. Lots of things in the pick and roll that you can master – it helps give your team a chance to win.
Dwyer interviews Howard and asks him a variety of questions.
The transcript is worth the read.