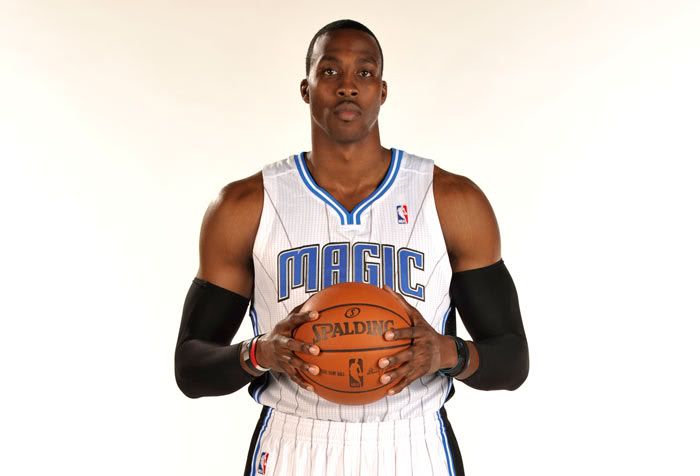 Fernando Medina/NBA/Orlandomagic.com
Last shameless plug of the day.
For a second year in a row, I was tabbed by Kevin Pelton of Basketball Prospectus to provide brief analysis on the Orlando Magic (alongside Ben Q. Rock of Orlando Pinstriped Post) for the latest edition of Pro Basketball Prospectus series.
Here's what I wrote:
In the state of Florida, all eyes will be on the Miami Heat. But if there's somebody that is worth keeping tabs on for the Orlando Magic, it's Dwight Howard. After losing to the Boston Celtics in the 2010 NBA Eastern Conference Finals, Howard enlisted the help of Hakeem Olajuwon during the summer so that he could continue to expand and improve his low-post game. Given what's at stake for the Magic, Howard must take his skills to the next level if he wants to lead his team to the promised land. Howard is the best defensive player in the NBA, but there's no question that he needs to be equally as dominant on offense for Orlando to win a championship. Olajuwon's wisdom is invaluable, in this case, because he's been telling Howard not to be afraid to use his full arsenal of moves and not hesitate from doing anything on the floor. Can Howard fully evolve into a devastating two-way player? We'll find out soon enough.
Make sure to pick up a copy of Pro Basketball Prospectus 2010-11.
It's worth the investment. You'll become a smarter NBA fan after reading the book.