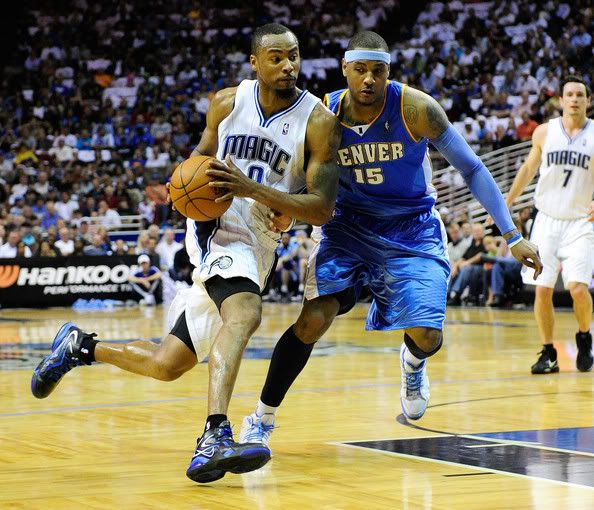 Photo by Sam Greenwood/Getty Images
Fact or Fiction presents both sides of key issues the Orlando Magic will face in the upcoming season.
Statement
The Orlando Magic need to shift Rashard Lewis to the small forward position and run a "more traditional" scheme if they want to be able to advance to the NBA Finals and win.
_______
Fact
Want to spark a debate?
Mention the name 'Rashard Lewis' to Magic fans and it's like pouring gasoline on a fire. Aside from Brandon Bass, there's not another player for the Orlando Magic — maybe Dwight Howard — that brings so much intense discussion to the table than Lewis.
It's true that Lewis struggled a bit offensively against the Boston Celtics in the 2010 NBA Eastern Conference Finals. The Magic were unable to advance to the NBA Finals for a second consecutive year, partly because Lewis was neutralized by Kevin Garnett — one of the best defenders in league history. And the fact of the matter is that Orlando has yet to win a championship with Lewis at the power forward position. It's been three seasons, and the Magic have ultimately come up empty-handed in the playoffs. This isn't to say that it's impossible for Orlando to win the "gold ball" with Lewis at power forward. It just hasn't happened.
Those are some of the facts.
If Orlando was able to acquire a premiere power forward then yes, moving Lewis to small forward wouldn't be such a bad idea. Maybe, then, change can come.
It wouldn't mean that everyone in the debate would be satisfied, though.