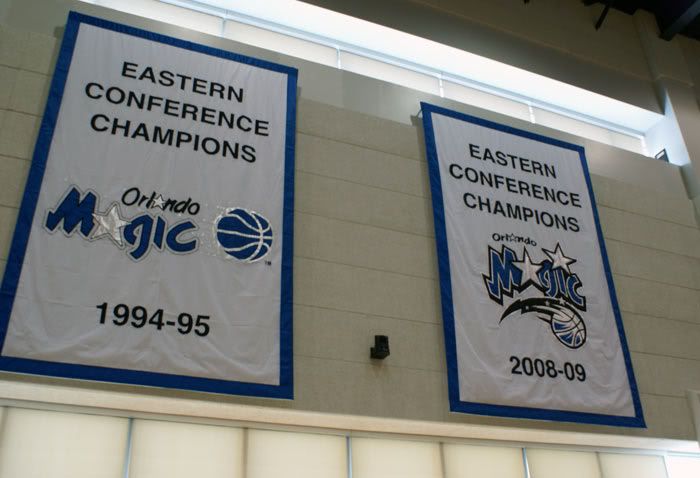 Kristy Cannon/Orlandomagic.com
The statistical revolution in the NBA continues to evolve, but one person that's been at the forefront of the new wave of numbers and deserves more limelight is Neil Paine of Basketball-Reference.
Paine is one of the brightest minds in the APBRmetrics community, with some of his most notable contributions including the introduction of statistical plus/minus — which was a regression invented by Dan Rosenbaum — to a widespread audience and daily upkeep of the BBR Blog that includes a lot of insightful analysis of the NBA (including some articles that have sparked intense debate).
I'm also proud to say that I've collaborated with Paine in the past, conducting some quick-and-dirty research on Grant Hill and the 'what if' scenario involving the Orlando Magic. Click here for more information if that description is either interesting, vague, or both.
I've interviewed Paine in the past, but this is the first time I've conducted a Q/A with him since Magic Basketball was born nearly seven months ago. As always, it's a pleasure to chat with Paine and gather his musings whenever possible.
A few days ago, I was able to ask Paine a few questions about the Magic, how they stack up against the Miami Heat and Boston Celtics in the Eastern Conference, and more.
_______
A lot of people have said that the Orlando Magic matchup favorably with the Miami Heat because Jameer Nelson and Dwight Howard are superior to their counterparts on the other side of the coin, assuming that either Carlos Arroyo or Mario Chalmers is the starter at point guard. What's your take on that? Is that advantage enough to overcome the enormous advantages the Heat have at the other three positions?
The Magic definitely have certain areas where they are stronger than the Heat, and Dwight Howard in particular creates an interesting matchup for a Miami team that (I'm assuming) is going to be one of the most aggressive rim-attacking squads of all-time. One major question is whether Howard has improved his ability to make a defensive impact without fouling; if so, his presence inside could alter Miami's game plan and take them away from some of their strengths. As for point guard, I'm not entirely sure [Jameer] Nelson's advantage matters so much as long as Miami finds somebody who can defend the position, because on offense LeBron is basically going to be their de facto PG.
The biggest advantage Orlando has is that they have a strong defense — led by a truly great defensive coach — which could possibly serve as the antidote to Miami's #1 strength, their all-world offense. And at the other end of the court, the Magic have a solid offense that could take advantage of Miami's biggest unknown quantity, their D.