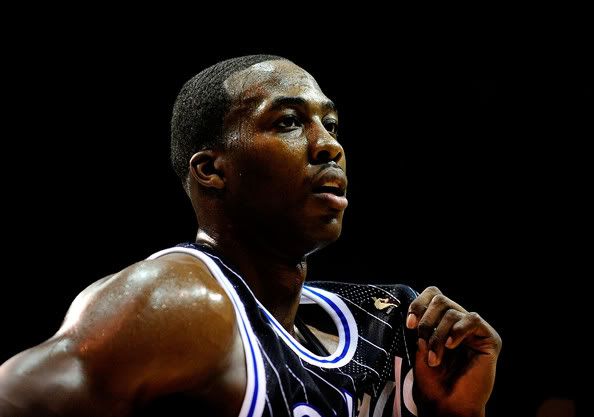 Photo by Sam Greenwood/Getty Images
The 4-out/1-in offensive scheme.
For three years and counting, head coach Stan Van Gundy has used an alignment (which features Dwight Howard in the post surrounded by four shooters on the perimeter) on offense that has vaulted the Orlando Magic to the elite in the NBA.
The system works, as best exemplified by a regular season winning percentage of .691 (170-76), a trip to the NBA Finals in 2009, three consecutive Southeast Division championships, back-to-back Eastern Conference Finals appearances (one conference title), and more.
Yes, the Magic are still in pursuit of the Larry O'Brien Trophy and the 4-out/1-in schemes have come under fire after the Boston Celtics shut them down in the 2010 NBA Eastern Conference Finals but it is what it is. The playoffs are about matchups and things can go either way. For example, even though the Miami Heat have the potential to be a very good team this season, their personnel might be vulnerable to Orlando's philosophy on offense. It happens.
Some people may be asking, what does the 4-out/1-in scheme look like?
There's an answer to that question.