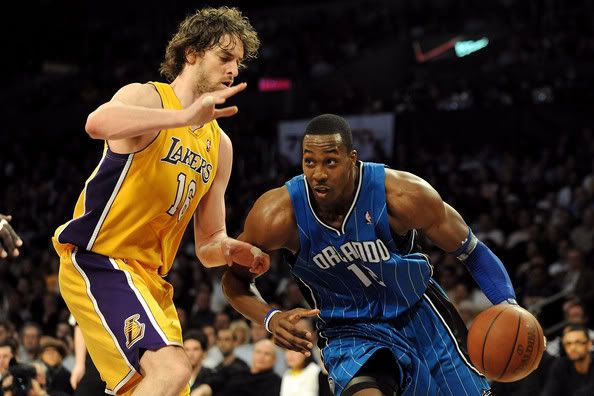 Photo by Harry How/Getty Images
"Does Orlando still have a window open to win an NBA championship?"
This question was asked last week and even though the answer may be obvious to some, it's a topic that's worth exploring as the Orlando Magic get ready to start training camp next week at the Amway Center. Yes, the Magic have a chance to win a title.
But it's an opportunity that has been nearly vanquished after the Miami Heat pulled off — arguably — the greatest free-agent haul in league history by signing LeBron James, Chris Bosh, and a bevy of other players. Not only that but the Boston Celtics continued to add pieces to their core, bringing in Jermaine O'Neal and Shaquille O'Neal (no relation). And then there's the Los Angeles Lakers, a team in the middle of building a dynasty after winning the last two championships.
These are the teams that are primary threats to Orlando by varying degrees.
Rather than talk about a number of external factors that may or may not allow the Magic to win a championship in the immediate future, let's direct the attention elsewhere.
There are a multitude of reasons why Orlando is still an elite team and a title contender for the time being, but probably lower on the totem pole compared to teams like the Heat, Celtics, and Lakers.