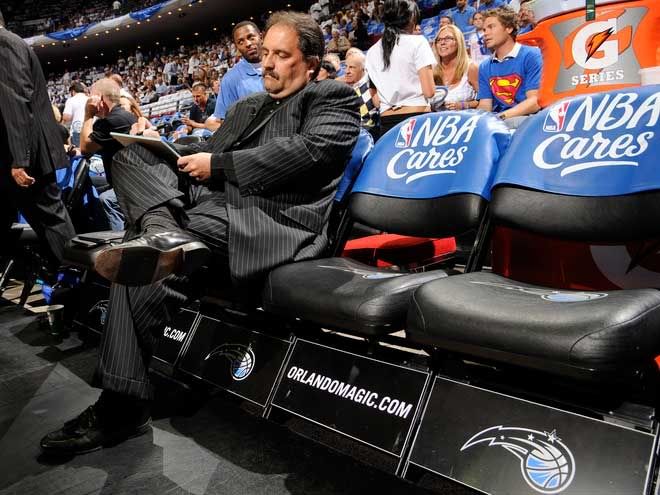 Photo by Fernando Medina/NBAE via Getty Images
Immediately after the Orlando Magic put the finishing touches on a beat down of epic proportions against the Atlanta Hawks in Game 1 of the 2010 NBA Eastern Conference Semifinals, people — unsurprisingly — went goo goo ga ga when the final score read 114-71. Amidst the blowout victory, the Magic put on a basketball clinic that certainly made NBA enthusiasts smile. However, there was another group of people, whether they were aware of it or not, that would have been (or were) equally impressed.
Statistical analysts.
It's no secret that the statistical revolution in the league is gaining momentum year after year and certain basketball philosophies, which were mostly taboo five or ten years ago, have become accepted practices. One of those strategies has been executed by Orlando to near perfection for several years now and it was showcased yet again on Tuesday.