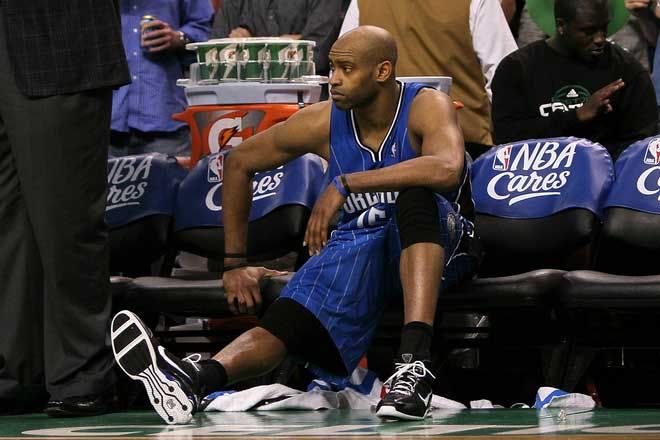 Photo by Jim Rogash/Getty Images
Welcome to the inaugural installment of Magic Basketball Mailbag.
_______
Will the Magic get rid of Vince? Can the Magic get rid of Vince?
'Will' and 'can' are two different words.
According to Hoopdata.com, Vince Carter is on the hook to be paid approximately $17.5 million next year, with a guaranteed salary of $4 million in 2011-2012 out of a contract that is $18.3 million. Carter is, more or less, an expiring contact but which team in the NBA would want him? Expiring contracts are always valuable commodities in the league but it's highly unlikely that general manager Otis Smith can trade Carter unless he's willing to part with players of value, like Marcin Gortat for example. That's a price Smith will have to pay to accommodate a move. If Smith is able to package Carter in a deal and find a trade partner, then yes, he will be traded but the odds of that happening are low.