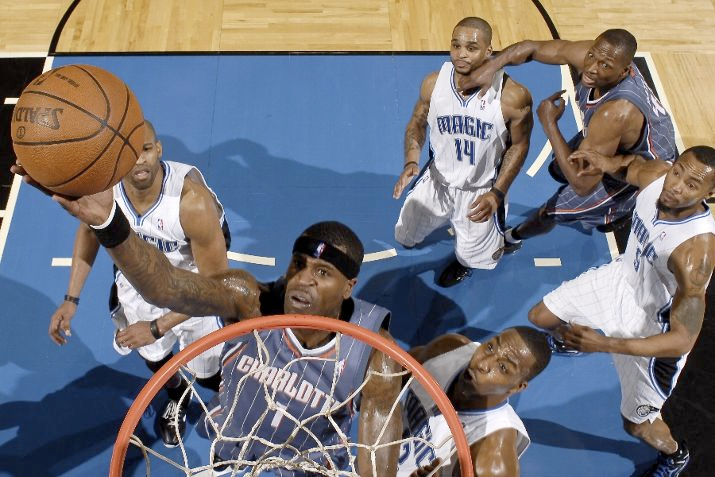 Photo by Fernando Medina/NBAE via Getty Images
When it comes to reading up on everything you should know about the Charlotte Bobcats, there's only two people you need to read — Rick Bonnell of the Charlotte Observer and Brett Hainline of Queen City Hoops. Bonnell is one of the best beat writers in the NBA and Hainline is not only an excellent writer in the blogosphere but also a bright mind when it comes to the numbers. For instance, Hainline created a Swap Tool, which uses a player's Offensive and Defensive Ratings to determine how swapping one player out for another would improve a team's overall performance. If you haven't toyed around with the tool at QCH, you're missing out. I digress.
A few days ago, I was able to ask Hainline a few questions to preview the first round series between the Orlando Magic and the Charlotte Bobcats.
_______
One of the major storylines for the Charlotte Bobcats is that this is their first playoff appearance in franchise history. What does that mean, not only for the team but for the city and the fanbase?
It is a degree of validation for the moves made largely by Michael Jordan, in his role as head of basketball operations. 6 years to get to the playoffs would normally be acceptable to a fan base, but because the Hornets were here previously (and were still pretty good when they left), expectations have been different than they are for most new franchises. A winning season and some bonus basketball are a good start to winning the city over, as evidenced by the significant increase in attendance this season.